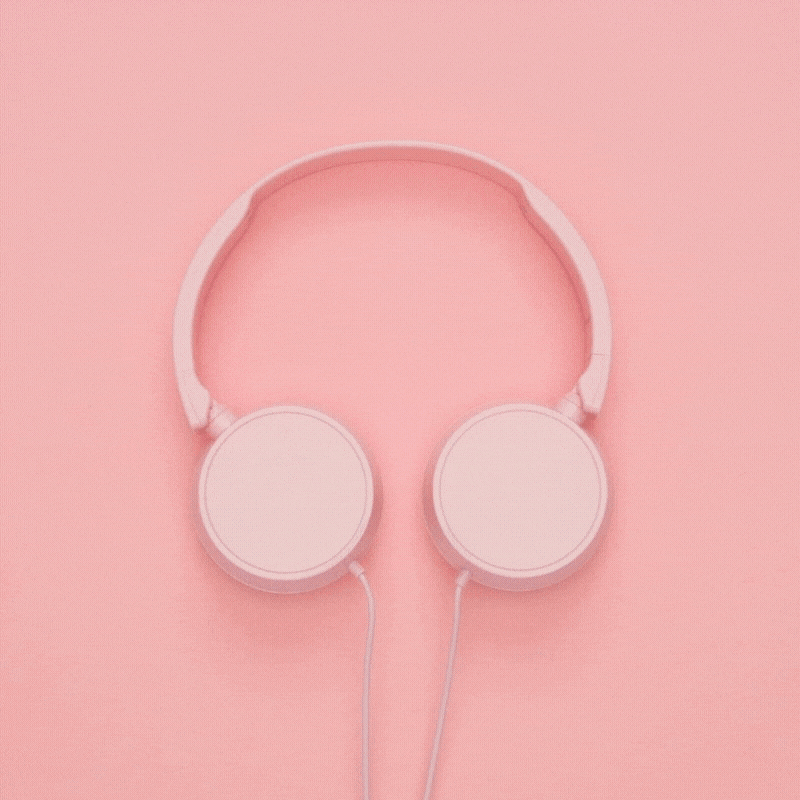 Ieder jaar maak ik een update. Na een oproep op Linkedin ontving ik veel tips voor podcasts over learning, onderwijs en L&D en ik heb ze hieronder verzameld en aangevuld. Het aantal afleveringen is een momentopname van winter 2021. De series zonder update, heb ik onderaan de lijst geplaatst. Verder is de volgorde willekeurig. Heb je een opmerking of luistertip? Geef het door, dan zet ik het erbij.
Prefer English only? Click here for the yearly list with English podcast series.
(Eng) That's Awesome ID! van instructional designer Leslie Early. In 36 afleveringen praat Leslie met een gast praat over dat éne ding dat ze geweldig vinden op het gebied van learning design. Het kan een tool zijn, een app, een leerplatform, een boek, een blog/vlog, een leertheorie, een persoon die ze bewonderen, etc.
(Eng) De Train Like You Listen-podcast is een reeks korte audioclips die inzichten en hapklare brokjes over trends, coole tools en tips voor L&D-professionals bieden. Ca. 92 afleveringen variërend van 10 tot 15 minuten, maar op de site ook volledige transcripten.
(NL) Learning Innovators. Een podcast van Pluvo (leerplatformaanbieder). Al weer 41 gesprekken met learning professionals die antwoord geven op vragen als 'Hoe zorg je ervoor dat mensen onthouden wat je ze vertelt? Hoe maak je een goede e-learning? En hoe maak je informatieve video's?'. Onderaan deze lijst is de uitzending terug te horen met digital learning expert Marie-Louise Kok over microlearning, growth hacking en andere trends.
(NL) de Belerende Podcast van softwareaanbieder Hubper. Ca. 16 afleveringen waarin je je kunt laten bijpraten over leren en tech. Met o.a. Max Mertens over learning analytics.
(NL) Door velen genoemd: Tjipcast. 150 Afleveringen alweer met dr. Tjip de Jong als host. Over onderwijsontwikkeling, opleiden, leren in het werk (en op school), organisatieverandering, kennisdelen, innovatie en de inrichting van aantrekkelijke leer- werkomgevingen. Klik hier voor de top 10 van Tjip.
(Eng) Webinar and Virtual Classroom Podcast from Lightbulb Moment. In 46 afleveringen spreken Jo en Michael Cook (specialisten in live online leren) onder meer over virtual classrooms, webinars en live online learning.
(Eng).The Mind Tools L&D Podcast. Wekelijkse show voor iedereen met interesse in Leren en Ontwikkelen of HR. Maar liefst 264 uitzendingen over o.a. analyse van leerbehoeften, praktijkvoorbeelden, impact van technologie op werk, maar ook actuele onderwerpen.
(NL) Nieuwkomer: Learning Out Loud. De L&D consultants van TriamFloat gaan in gesprek met elkaar en gasten over leren. 1 Aflevering.
(Eng) Nog een nieuwkomer over innovatie en startups: The Dutch Edtech Podcast. 7 Afleveringen van Peter van Sabben met Nederlandse en buitenlandse gasten.
(Eng) The Learning Hack podcast met 50 afleveringen. Iedere twee weken praat consultant John Helmer met L&D-experts over o.a. het effect van innovatie en technologische ontwikkelingen op de toekomst.
(Eng) Leuk als je nieuw bent in het werkveld. I'm New Here: A Podcast for New Instructional Designers and E-Learning Developers, 13 afleveringen (2 in 2021) van Nyla Spooner, een Learning Experience Designer.
(Eng) Learning Uncut is een serie van inmiddels 89 gesprekken over leeroplossingen en ervaringen met advies. Door L&D-er Michelle Ockers. Tussendoor verweeft Ockers een serie 'Elevate' over het verbeteren van de praktijk en de impact van leerprofessionals.
(NL) Onderwijs leiden met hart en ziel. Voor leidinggevenden en leraren in PO, VO en MBO. De serie bevat 33 afleveringen. Taco Visser gaat in gesprek met experts over relevante literatuur op het gebied van onderwijs-, leiderschaps- of organisatieontwikkeling.
(Eng) Instructional Redesign Podcast. Ca. 30 afleveringen vanaf 2017 tot 2021 te volgen via o.a. e-mail abonnement. Met interviews, tips over een baan zoeken als L&D-er of video maken, mythes in L&D etc.
(Eng) Ca. 80 afleveringen van The Learning & Development Podcast van David James. James is Chief Learning Strategist bij Looop, schrijver en spreker en debatteert tweewekelijks met verschillende gasten over onderwerpen die het beroep L&D beïnvloeden. Met o.a. Bob Mosher over 'Redesigning L&D After COVID'.
(Eng) Interesse in werkplekleren? Hier zijn 52 afleveringen te beluisteren in de Performance Matters, a 5 Moments of Need Podcast Series.
(Eng) The Business of Learning is de Training Industry podcast, met ca. 45 expert interviews van ongeveer een half uur over onderwerpen in relatie tot het opleiden van professionals.
(NL) In de LLEARN podcast bieden René Kneyber, Valentina Devid en Flemming van de Graaf praktische tips en ideeën voor leraren en bespreken ze interessante nieuwe onderwijsboeken. Ca. 24 afleveringen.
(Eng) The eLearning Coach van Connie Malamed, een Amerikaanse learning experience design consultant. Ca. 69 uitzendingen veelal met tips om beter te leren ontwerpen.
(NL) De Develhub podcast Hoe is het nu met…van Marrit de Vries. 6 Uitzendingen, onder meer over L&D, talentontwikkeling en digitale mogelijkheden.
(NL) Leer je Trainen vanuit je Vak met 8 uitzendingen van opleidingskundige Janny van der Laan. Tips voor het maken en geven van een eigen training. Interviews, vragen van luisteraars en concrete tips die je direct kunt toepassen voor het maken en geven van een eigen (online) training.
(Eng) Vergelijkbaar met de vorige is deze: The Learning Experience van Trainers Forum, een community van trainers en facilitators. Hosts Oskar Woehr en Mladen Živanović praten met experts over ervaringsleren, hoe je je trainingstechnieken kunt verbeteren. Ca. 43 uitzendingen.
(NL) Wat kan je leren van … ? Serie van 5 gesprekken van ca. 45 minuten waar Remco Koffijberg met gasten praat over hun visie op opleiden en hoe zij die hebben vormgegeven. Bijv. gesprek met een clown, een piloot en de adjunct directeur van Codam, een programmeerschool zonder docenten.
(Eng) #IDIODC staat voor Instructional Designers In Offices Drinking Coffee, een eLearning podcast – inmiddels al 169 afleveringen – van Brent Schlenker en Chris Van Wingerden werkzaam bij dominKnow (authoring software bedrijf). Live en uit de losse pols opgenomen praten de twee iedere week over L&D en instructional design.
(NL) No More Boring Learning op Spotify van Brain Bakery. Opleidingskundigen Jeanne Bakker en Jan-Peter Hoogstrate winden zich elke week ergens over op in de wereld van Learning & Development. Zij bespreken dit vanuit hun eigen ervaring met regelmatig een gast erbij. Alweer 73 uitzendingen met veel praktische tips en voorbeelden.
(NL) Blijven Leren de podcast van docent en pedagoog Shauna Plompen. 7 Afleveringen waarin zij ervaringen en tips deelt voor docenten en anderen die in het onderwijs werken.
(Eng en Duits) Education NewsCast van SAP Training and Adoption. Ca. 164 afleveringen van ongeveer een uur.
(Eng) Leading Learning Podcast is gemaakt voor professionals die de markt bedienen voor permanente educatie, professionele ontwikkeling en leven lang leren. Wekelijks gehost door Jeff Cobb en Celisa Steele (co-founders Tagoras, een learning adviesbureau) met een deskundige aan het woord om lerende organisaties te helpen floreren. Weliswaar een onhandige opsomming, maar voor de volledigheid hier de complete lijst van 283 afleveringen.
(Eng) The Future of Learning and Development Podcast op Stitcher (Amerikaans podcast bedrijf en app). 29 Afleveringen waaronder dit bijvoorbeeld: 'Using Gamification to Create Infinite Learning' met Leah Houde, Chief Learning Officer bij PwC.
(Eng) The Women Talking About Learning Podcast. Nu 10 afleveringen. De podcast versterkt de stem van vrouwen (die ondervertegenwoordigd zijn in senior rollen in L&D). Wekelijks praten twee vrouwen over verschillende aspecten van leren en ontwikkeling. Met o.a. Michelle Ockers en Shannon Tipton.
(NL) Meesterwerk Podcast van Jan Jaap Hubeek. Een serie van 130 gesprekken met mensen die in het onderwijs op zoek gaan naar avontuur of ondernemerschap. Zij die de kanteling of de versnelling van het onderwijssysteem inzetten.
(Eng) Learning Day podcast van learning designer Sara Ramos. Als elke dag een leerdag is, wat is dan de mentaliteit die we nodig hebben om voortdurend nieuwe vaardigheden, mogelijkheden en uitdagingen te omarmen? 11 Uitzendingen als een reis om te ontdekken hoe we leren in ons dagelijks leven kunnen integreren.
(Eng) The Joypreneur Podcast van businesscoach Melanie Kovacs. Seizoen 1 over Learning met 11 gesprekken en seizoen 2 met 7 uitzendingen gaat dieper in op business bouwen.
(Eng) Hier vind je alle 20 podcasts van People Who Know over het verbeteren van Worklives en werkplekken. En hier het gesprek tussen Jane Daly, Co-founder & CEO, en Jan Rijken over de evolutie van corporate learning. Jan Rijken is learning director bij Wiley-CrossKnowledge.
(Eng) The eLearning Alchemist op Soundcloud van de Canadees Clint Clarkson. 10 Uitzendingen van ca. 20 minuten over o.a. Design for Non-Designers. Laatste update juli 2019.
(NL) Leer van experts over leren in de organisatie via 10 podcasts van Next Learning. Laatste update mei 2019.
(Eng) Truth in Learning over mythes, feiten en fabels. Ongeveer 16 afleveringen van o.a. Matthew Richter werkzaam bij de Thiagi Group (een leerontwerpbureau), game en instructional designer en consultant. Laatste update november 2020.
(Eng) Dear Instructional Designer. Ca. 60 edities over instructional design journeys. Laatste update november 2018.
(NL) De TinQwise podcast, 7 interviews met mensen uit het L&D werkveld over leren, technologie en creatie. Met o.a. Leren leuk maken met escape rooms. Laatste update juli 2019.
(Eng) Learning & Development Stories Podcast met 17 interviews waarin L&D experts die een lerende mentaliteit hebben vertellen over hun eigen carrière. Laatste update november 2020.
(Eng) Kineo's Stream of Thoughts. 25 Afleveringen met creatieve, innovatieve ideeën over leren en ontwikkelen. Laatste update october 2019.
Bonus: Inspirerend maar niet alleen over learning
(NL) Over technologie, verandering en innovatie: podcast Schokvast van hosts Joris van Heukelom en Mark Schoones en hun gasten. Voor iedereen in de creatieve industrie die zich wil wapenen tegen de waan van morgen. 26 Afleveringen inmiddels.
(NL) People Power Podcasts, wekelijks over de kracht van mensen in organisaties, door Glenn van der Burg, met alweer 430 afleveringen! Bijv. deze: Hoe maak je ruimte voor leren in de hectiek van een ziekenhuis? met Ad van Beek, hoofd P&O en Opleidingen bij IJsselland Ziekenhuis.
Kun je er nog geen genoeg van krijgen? Hier nog een paar tips:
L&D podcasts verzameld door de Amerikaanse Training Industry: The Ultimate L&D Podcast Guide
De tips en favorieten van learning technology consultant Joitske Hulsebosch met onvermijdelijk enig overlap met de lijst hierboven. Maar vaak ook individuele afleveringen die zij aanbeveelt.
Of zoek binnen de podcast zoekmachine Listen Notes en leg hier je eigen gecureerde lijst aan.